The Original Barcelona Pub Crawl- Two Hours Free Drinks
Welcome to the Original Barcelona Pub Crawl. 
Now is your chance to come see what's going on tonight in Barcelona, and meet up with people from around the world. 
What's included on Barcelona's Best Bar Crawl?
We know you wish to have the most memorable experience Barcelona has to offer; that's where we step in, to do what we do best – avoiding tourist traps, visiting the liveliest and most unique bars and clubs, with exclusive discounts, free shots, and free entry to select Nightclubs and Discos to experience proper Barcelona nightlife.
Unlimited Pub Crawling:
Many have found themselves falling in love with our night out experience and want to relive it! Guess what, you can! Return as many nights as you can handle!
What are the deals?
Two hour open bar- Cocktails, Gin Tonic, Vodka Tonic, Rum Cola and a wide range of mixed drinks and more including beer & wine as well as exclusive club entry and insider recommendations and tourist tips!
The best bars & clubs.
Three-to-four local hotspots – dive right into the mix! Barcelona's one-and-only, unique party scene.
Skip the lines!
Free VIP entry to all our venues, including a number of Barcelona's biggest and best nightclubs!
Lovely local guides & party pals and BFF!
Awesome Local Guides.
Meeting like-minded travellers from all over the world.
A fun night full of awesome memories that you will never forget!
Your wonderful tour guides are able to show you around and provide an amazing time with a ready-gathered crew of fellow pub crawlers.
The Original Barcelona Pub Crawl
The total price of the Pub Crawl is €49, to book you need to make a €27 deposit per person! The additional €23 will be paid on the night to the Pub Crawl bar manager.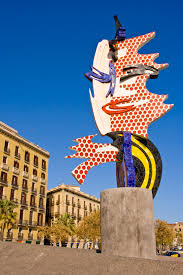 Meet Us every Night Starting at 20:00 @ Milan's Cocktail Bar
Milan's Cocktail (Carrer de Milans, 7 08002, Barcelona, Spain)
We have searched the Barcelona nightlife high and low to plan some amazing nights out. So come check out the biggest parties in town every night. The Original Barcelona Pub Crawl comes with a two hour free drinks and a truly one of a kind night. Join us now!
This is your own chance to get on this pub crawl which considered to be the best around. We strive to change our pub crawl as the nightlife in the city changes. For that reason, the venues change from day to day, season to season and even based on the events going on around town. So just chuck on some dancing shoes and come join us for a great night out!
Our competition and other pub crawl competitors may tell you all sorts of things to make you go to the wrong party. This is the real deal and we run every night.  We value your decision but know that not everything can be trusted and we are the only Free Barcelona Pub Crawl